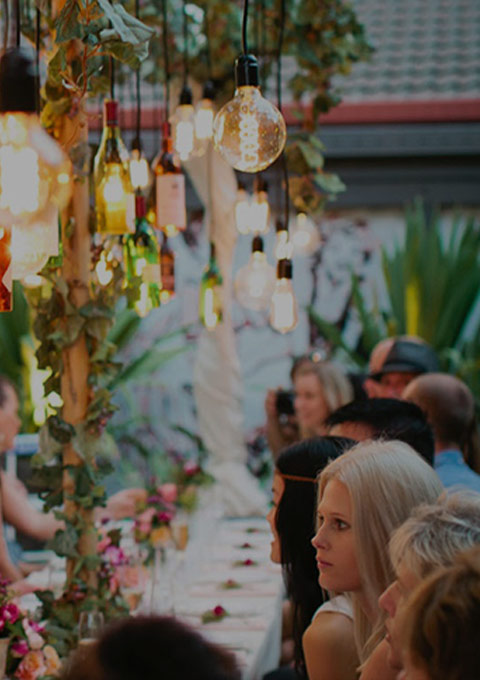 Just as important as the guest list, entertainment and venue is the food. It should be creative and reflect the personality of the host. Whether it be a finger food function, buffet or sit down menu it should be made from the highest quality ingredients and be presented with a touch of class.
Whether you are catering at a private or public venue we will prepare off site and cook on site. If it is a private venue we will prefer access to power and water and we can set up in a driveway or garage with our equipment or alternatively cook from the back of a vehicle in a driveway. We do not need access to a kitchen as we are fully self sufficient. If you are having a buffet or sit down meal we can supply all crockery, cutlery and glassware and can recommend party hire for all linen and table requirements.
Finger food functions have the advantage of not needing crockery and cutlery and not needing seating with tables and chairs for every guest. In this exciting era of food creativity you can choose a menu that will suit all your guests by providing a balanced menu that on a weight basis offers a substantial meal by following suggested guidelines listed on the menus. Finger food has come a long way since backyard caterers used frozen produce to deep fry and serve. Food is now creative, made fresh, well balanced and presented in a number of different and exciting ways.
Buffets are all presented in old style chafing dishes which hold the food at the required temperature and enhance the experience. All menus are designed to be balanced and quantities are sufficient not to allow any particular dish on the buffet to completely run out.
Sit down menus are delivered with the precision of timing you would expect from a professional catering company. All dishes are served on an alternating basis.